Meet Brooke
Keynote Speaker
Brooke Brown is the 2021 Washington State Teacher of the Year. She has taught English and Ethnic Studies at Washington High School, Franklin Pierce School District, for 15 years.
Brooke uses her classroom to create a brave, inclusive environment for students to show up authentically by modeling it herself. She teaches her students about radical self-love and the need to cultivate an understanding of their identity as a prerequisite to developing empathy and compassion for others. She also realizes the need to impact the system in order to positively affect her students and the teaching profession.
As a powerful voice for equity in her building and district, she leads equity trainings, co-leads the school's equity team, serves on the District equity team, and is working to implement a restorative justice center at the high school. She believes that learning is done best in community and works to center student experiences and reminds them how much she learns from them too. She advocates for educating the whole child, often using content to teach life lessons and challenge her students to look for ways to improve their communities.
Brooke has a Master's degree in Education from Pacific Lutheran University and 2 Bachelor's in Sociology, History and American Ethnic Studies from University of Washington-Seattle. She is committed to her students, her colleagues, and the teaching profession and gives 100% to everything she does.

---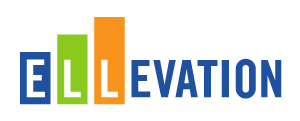 Thank you to Ellevation for being WASWUG Fall's Half-Time Show Sponsor! Founded in 2011, Ellevation is a software company focused exclusively on English Language Learners and the educators who serve them.

Want to learn more about Ellevation?
Check out the Ellevation breakout session to learn more about the products they offer through WSIPC's Purchasing Program, or contact Cynthia Sicairos-Hartley at cynthiah@ellevationeducation.com or 978-310-5201.
Ellevation is an awarded vendor of "WSIPC RFP 21-01 Computer Software, Licenses and Services" under WSIPC's Purchasing Program.