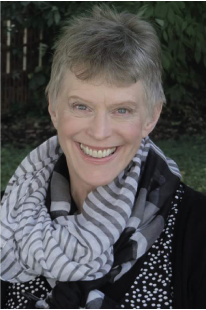 Meet Mary Anne
Keynote & Pre-Conference Workshop Speaker
Mary Anne Em Radmacher is a talented and prolific writer, poet, aphorist, and artist. Every aspect of her life is creative. Her works travel the globe - among the most famous is: "Courage Doesn't Always Roar. Sometimes courage is the quiet voice at the end of the day saying, I will try again tomorrow."

Author of over a dozen books, her latest is a re-imagined edition of her originally published book Live with Intention. The updated version is loaded with new content from her insights and experiences of the last ten years and one of her signature programs, "Remember and Do What Matters." She conducts classes, workshops, and delivers keynote speeches.
Find her at maryanneradmacher.net and maryanneradmacher.blogspot.com and her products at appliedinsight.net. Follow her at Facebook.com/maryanneradmacher10.

Register for Mary Anne's Pre-Conference Workshop on Sunday, March 6 and don't miss her keynote on Tuesday, March 8!