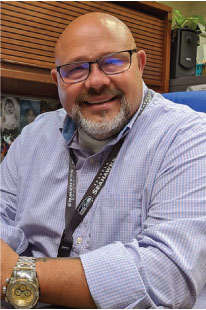 Meet Melito
Keynote Speaker
My name is Melito Ramirez, I was born and raised in the Rio Grande Valley of South Texas, and my family was a migrant family moving from state to state looking for agricultural work. We traveled all over the country sometimes attending 4-5 schools in one year. Finishing my education was difficult, as school districts did not have an appropriate tracking system for transferring credits so many times. My family came to work here in the late 70's and I fell in love with the area, coming to Walla Walla was always a treat. We lived out at the Farm Labor homes and worked in several areas working for several growers and companies before we would make our way back home to Texas. When I got married, I decided to stay in this area and raise my children in the Walla Walla Valley.
I applied for a job with the College Place Public School District in 1980-81 school year and Superintendent Con Murphy, and Davis Principal Dick McRae, gave me my first opportunity at a professional job. I was hired as a bilingual instructional assistant helping migrant students. I connected with them instantly, as that was my background. Within a 3-month period, I was offered the position of Migrant Program Recruiter and Records Clerk for College Place Public Schools and I accepted the challenge. Building a relationship with parents and staff took many years of dedication and working towards a partnership that is still alive. That was the start of my career in education. My passion for supporting all of our students took hold and continues to this day.
I then held the positions of Home School Liaison, Special Education Secretary, Bilingual and Migrant Program Secretary/ Records Clerk, Bus Driver, Custodian, and Translator for College Place School District. In the Walla Walla School District, I worked for several years in positions as Migrant Home Visitor, Migrant Program Recruiter, and Bilingual Program Coordinator at the District office. I spent some time working at Opportunity Program, Lincoln Alternative High School, and Migrant Program Summer School Coordinator.
In 2008, I applied for my current position as Intervention Specialist as I've always felt I could really have an impact on the lives of our young adults. I have held this position for the past 17 years. In 2012 I became the advisor for our LEAP (Latino Education Achievement Project) Ambassador Program, as well as the YEOC (Young Executives of Color) Foster School of Business through UW.
In 2015 I became the Walla Walla High School Latino Club Advisor and we have been very active in our community participating in many public events and contributing many community service hours.
In May of 2021 I was selected by the United States Secretary of Education Dr. Miguel Cardona as the first recipient of the National RISE (Recognizing Inspiring School Employees) award.
I have extensive experience working in our wonderful community, and I have a passion for helping in any way that I can facilitating conversations that support our district vision of focusing on kids and their learning.
I dedicate myself in providing help to support all students, staff, parents and community members as well as professionals who dedicate their lives guiding our young students through their educational path successfully.

---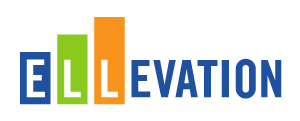 Thank you to Ellevation for being WASWUG Fall's Half-Time Show Sponsor! Founded in 2011, Ellevation is a software company focused exclusively on English Language Learners and the educators who serve them.

Want to learn more about Ellevation?
Check out the Ellevation breakout session to learn more about the products they offer through WSIPC's Purchasing Program, or contact Cynthia Sicairos-Hartley at cynthiah@ellevationeducation.com or 978-310-5201.
Ellevation is an awarded vendor of "WSIPC RFP 21-01 Computer Software, Licenses and Services" under WSIPC's Purchasing Program.