Plant Seeds for a Healthy Future!

Common Threads nurtures community through school and community based educational programs. When kids garden, cook, and explore new flavors together, these simple acts of agency and stewardship not only deepen their understanding of science and nutrition, but also foster joy, bravery, teamwork, health, and care for the natural world.

Support from WASWUG means that kids in school districts across Whatcom County and in partner programs across Washington State will continue to have rich learning opportunities to learn and grow together!


Click here to learn more about Common Threads and how your financial support can plant seeds for a healthy future!
---

Sponsored by E~Funds for Schools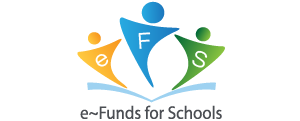 Thank you to e~Funds for Schools for donating your fundraising portal to help us raise money for Common Threads!
e~Funds for Schools is a top payment processor for K-12 schools across the nation. Non-contact methods for online, mobile, and in-person payments are established for your district at no cost to your schools. Even in-person payments are Touch-Free! Schools can also establish their own donation and fundraising campaigns, like WSIPC's Common Threads campaign for WASWUG.
Want to learn more about e~Funds?
Check out the e~Funds breakout session to learn more about the products they offer through WSIPC's Purchasing Program, or contact our e~Funds solutions rep Jeff Miller at 866-770-5856 x1271 or jmiller@magicwrighter.com.

e~Funds for Schools is the awarded vendor of "WSIPC RFP 17-03 Online Payment Systems" under WSIPC's Purchasing Program.
The WSIPC Purchasing Program connects K-12 public and private schools and public agencies to a network of technology partners, leveraging the power of the WSIPC Cooperative to provide competitively bid goods and services at a reasonable cost. Each vendor who becomes a part of the WSIPC Purchasing Program has been awarded a bid contract through an official RFP process in compliance with Washington State Procurement RCWs.