Help support WASWUG's charity recipient
Northwest Harvest!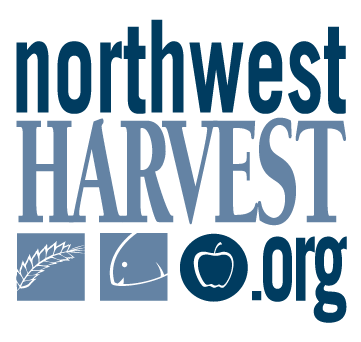 WASWUG Spring is proud to join Northwest Harvest in making a difference to families in our community. We believe everyone should have consistent access to nutritious food that nourishes the body, mind, and spirit. The COVID-19 pandemic has made it more difficult for people to access food and has underscored tremendous inequities in our food systems.

Through dramatically increased distribution, supporting a statewide network of 375 food banks, meal programs, and high-need schools, we are getting food to where it's needed most. Through our advocacy efforts, we are changing discriminatory laws and policies that perpetuate inequality, racism, poverty and hunger.
During 2020, the number of Washingtonians who cannot put food on their tables has more than doubled. After Washington declared a state of emergency in March, we saw families' needs change. People lost their jobs and income. They could no longer rely on in-school meal programs for their kids, and they had to buy more food at one time to reduce trips to the grocery store.
Thank you for refusing to let people go hungry during this pandemic. With your support, we have been able to address the most immediate statewide needs, provide emergency food to families, and shift our operations at SODO Community Market to safely distribute food in the Seattle area.
We are not powerless. We can do something to help people who are at risk of going hungry during this crisis, and we can continue to fight for food justice in our state long after this crisis is over. We are most powerful when we stand together. Stand with us.
Join us as we meet an unprecedented crisis with an unprecedented response. Northwest Harvest is rolling out our emergency response program to deliver nutritious food across the state.
Learn more at northwestharvest.org.

Thank you to e~Funds for Schools for donating your fundraising portal to help us raise money for Northwest Harvest!
e~Funds for Schools is a top payment processor for K-12 schools across the nation. Non-contact methods for online, mobile, and in-person payments are established for your district at no cost to your schools. Even in-person payments are Touch-Free! Schools can also establish their own donation and fundraising campaigns, like WSIPC's Northwest Campaign for WASWUG.